WOMENSHEALTHMAG.COM
If Your Alarm Sends You Into A Panic, You're Doing It Wrong
The Fur-Baby Generation
More women than ever are adopting pets–and you should too. Dogs and cats aren't just the cutest members of your fam, they also unleash serious health benefits from day one.
SHAPE.COM
The Best Hobbies To Pick Up During Quarantine – And After
From puzzles to dancing to baking bread, more and more people are playing just for kicks. It doesn't matter if your new reality is a few 100 or 1,000 square feet (thanks @ COVID-19), now is the perfect time to embrace the rare opportunity for open-ended, unstructured play.
Enter: hobbies, which, by definition, are any activity done purely for pleasure in your free time …
I Helped My Mom Transform Her Plain Stairs Into A Blue Herringbone Statement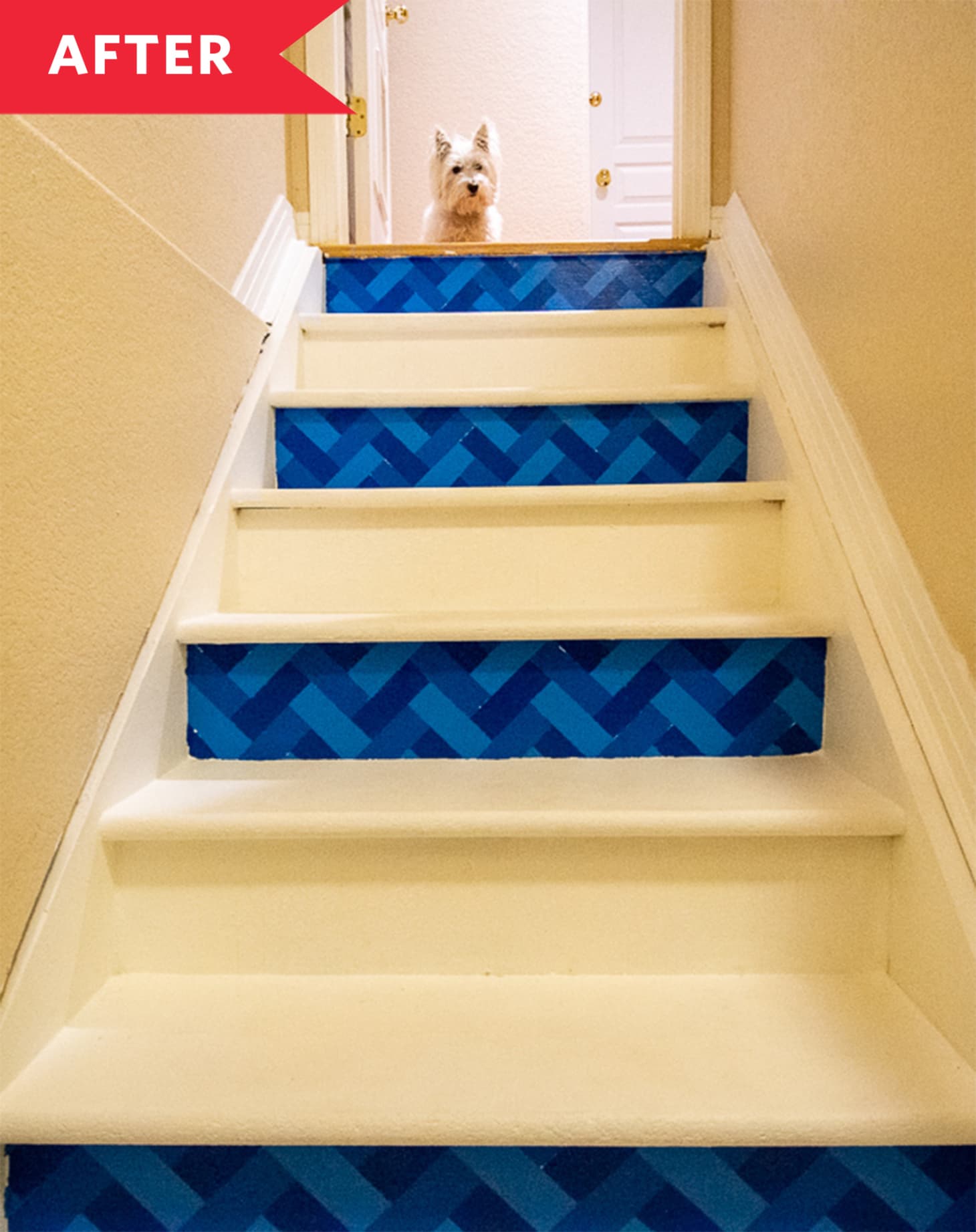 My mom has wanted to give her blah basement stairs a facelift ever since she moved in. It's a newish townhouse with lots of possibilities for adding personality. Unexpectedly quarantining together gave us the perfect opportunity to liven them up—with plenty of time to do it. When I was growing up, we did tons of mother-daughter crafting projects and played with interior decor, so we were both excited to be in the same place and get creative together again…
Here's the Real (Science-Backed!) Reason Why We Love Home Reno Shows So Much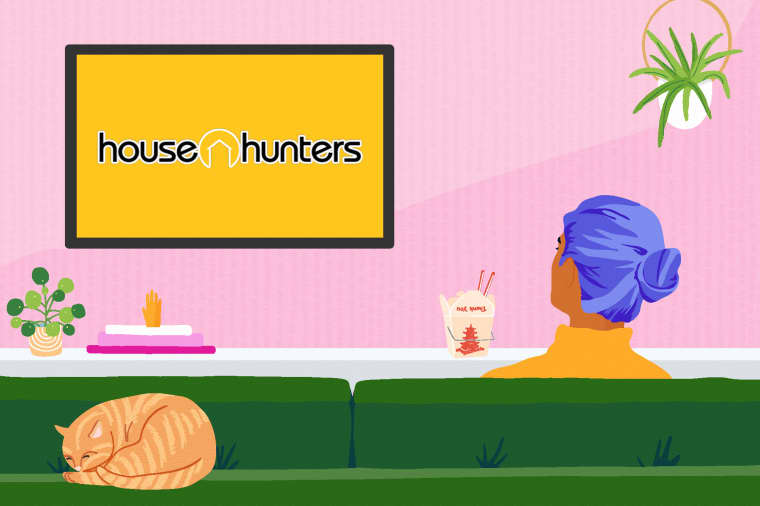 People are flipping out over house flipping, raving over renos, and positively dizzy over design. They have been for many years, starting when "This Old House" debuted in February 1979 on PBS and began its impressive 40-plus-year run. Without this old-school take on home improvement, HGTV's line up and very existence would look very different…
How Marie Kondo Took Over 2019, One Folded Shirt at a Time
It's hard to remember a time when tidy was just a synonym for clean, no different than neat or organized. It was almost a decade ago, in 2011, when Marie Kondo first published her best-selling debut book, "The Life-Changing Magic of Tidying Up." It was released in the U.S. in 2014, and while the book resulted in a loyal following, a new wave of Kondomania hit when her show "Tidying Up with Marie Kondo" debuted on Netflix in Jan. 2019…
Niksen Is the Dutch Concept of Doing Nothing and It's the Mental Break We All Need
If you can't remember the last time you found yourself wandering aimlessly or staring out a window, you might need a new philosophy this fall. "Niksen" hails from Holland and is the concept of doing nothing. It's that simple, and that's exactly why it's about to be so popular.
Niksen is not just another Scandinavian trend (I see you lagom and hygge)…
Costco Is Selling These Gorgeous Succulent Gardens
Succulents are irresistible. They play into our love of tiny things and bringing a bit of nature indoors. Plus, they're generally a low-maintenance, no-green-thumb-required houseplant. As a result, they have an unexplainable magnetism that pulls you in and convinces you to buy them every single time. But nobody's complaining…
I Tried This 'House Hunters' Reddit Hack That Predicts Every Winner
Much of the appeal of watching "House Hunters" is playing detective, tuning into side comments and reactions that hint at what the ultimate house will be. You'll be tempted to learn the secret to predicting the outcomes, like me. However, you might sincerely regret it once you know because all future "House Hunters" viewings will be forever changed. Consider yourself warned, far more than I was before embarking on this experiment, which began with a Reddit thread…
Why We Love Tiny Houses (But Don't Want to Live In One)
Many inner city apartments are, by the numbers, not too far removed from a tiny house. Yet, in terms of charm and appeal, tiny houses are in a whole different galaxy.
Through gorgeous feats of space-conscious engineering, tiny houses manage to pack the true necessities of a home into 500 (or sometimes fewer) square feet. They're downright adorable, so we can't help but obsess over every inch of them and the simpler way of life they represent…
Home + Interiors Coverage continued…
Party Planning for Procrastinators
If You Only Wash The Top Of Your Dishes, We Need to Have a Sanitary Intervention ASAP
You Can Buy the Island Where Fyre Festival's Promo Video Was Filmed For $11.8M
Shantay You Stay: RuPaul's $5 Million Mid-Century Modern LA Home For Sale Is a Major Winner